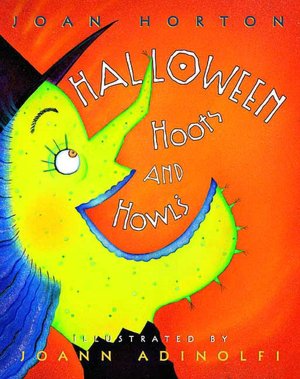 A poem for the day of Halloween:
Igor's Mummy
Igor's mummy drives the bus
That takes the kids to school.
Boys and ghouls who ride with her
Must always mind this rule:
No throwing things or hitting.
Or making any fuss.
And screaming hyenas had better behave
or else get off the bus.
Some tombstone verses:
Beneath
this slab lies
Lennie Lixer.
He Fell Into
A Concrete Mixer.
Poor Stiff
Here Lies the Body of
Jeremy Victor
He Shouldn't Have Hugged
His Boa Constrictor.
Sleep Tight.
Danny Dimm
Was not too Bright.
He Ate a Stick of Dynamite.
Rest in Pieces.
From:
Halloween Hoots and Howls
. Joan Horton, illustrated by Joann Adinolfi, Henry Holt and Company, New York, 1999.